"Beyond human intelligence, co-create new standards for future society." This is the guiding philosophy behind NICT.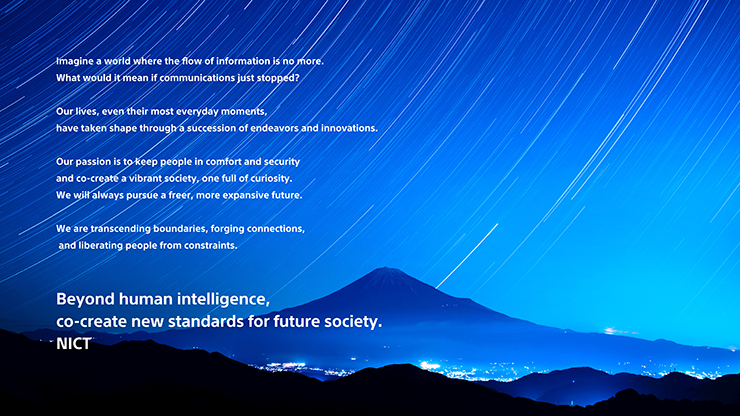 Our brand statement embodies our aspiration to expand the potential of ICT through taking on new challenges and to create a future society together with all people around the world.

Leading with our cutting-edge research and development in ICT, we have a diverse team taking on a broad range of works and services. Our brand statement serves as the shared foundational vision each individual employee works with when aiming for future growth.

NICT, opening new doors for better future society.