Sustainable ICT Systems Laboratory
Research Outline
We conduct R&D on fundamental, resilient ICT technologies that immediately adapt to the disruptive changes of deployed networks due to disasters or serious communication failures.
Fundamental technologies to build information and communications infrastructure for severe physical environments
It allocates information and communication resources appropriately and reconfigures them autonomously to maintain services and applications over networks even in the event of sudden network changes.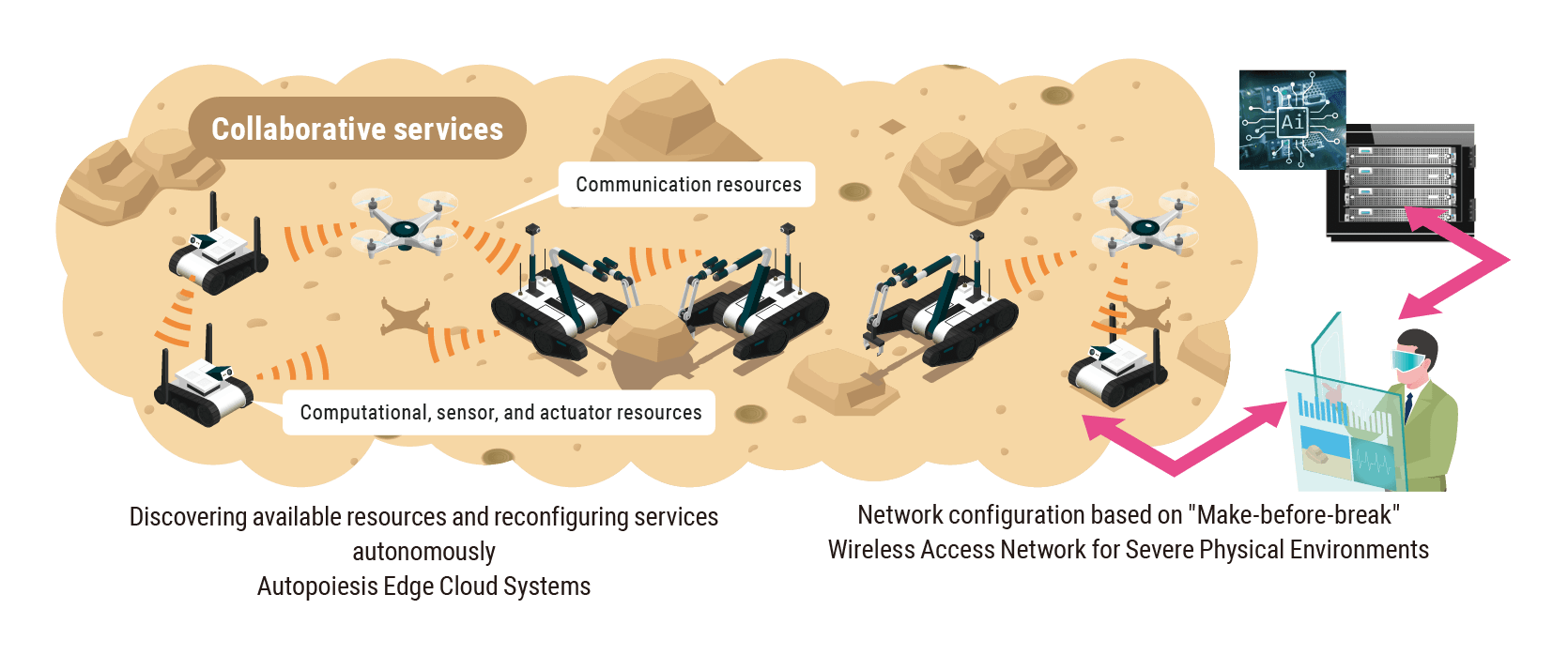 Resilient ICT technologies for natural environmental measurement
It collects data from environmental measurement sensors and visualizes and analyzes it comprehensively to detect sudden changes in natural phenomena.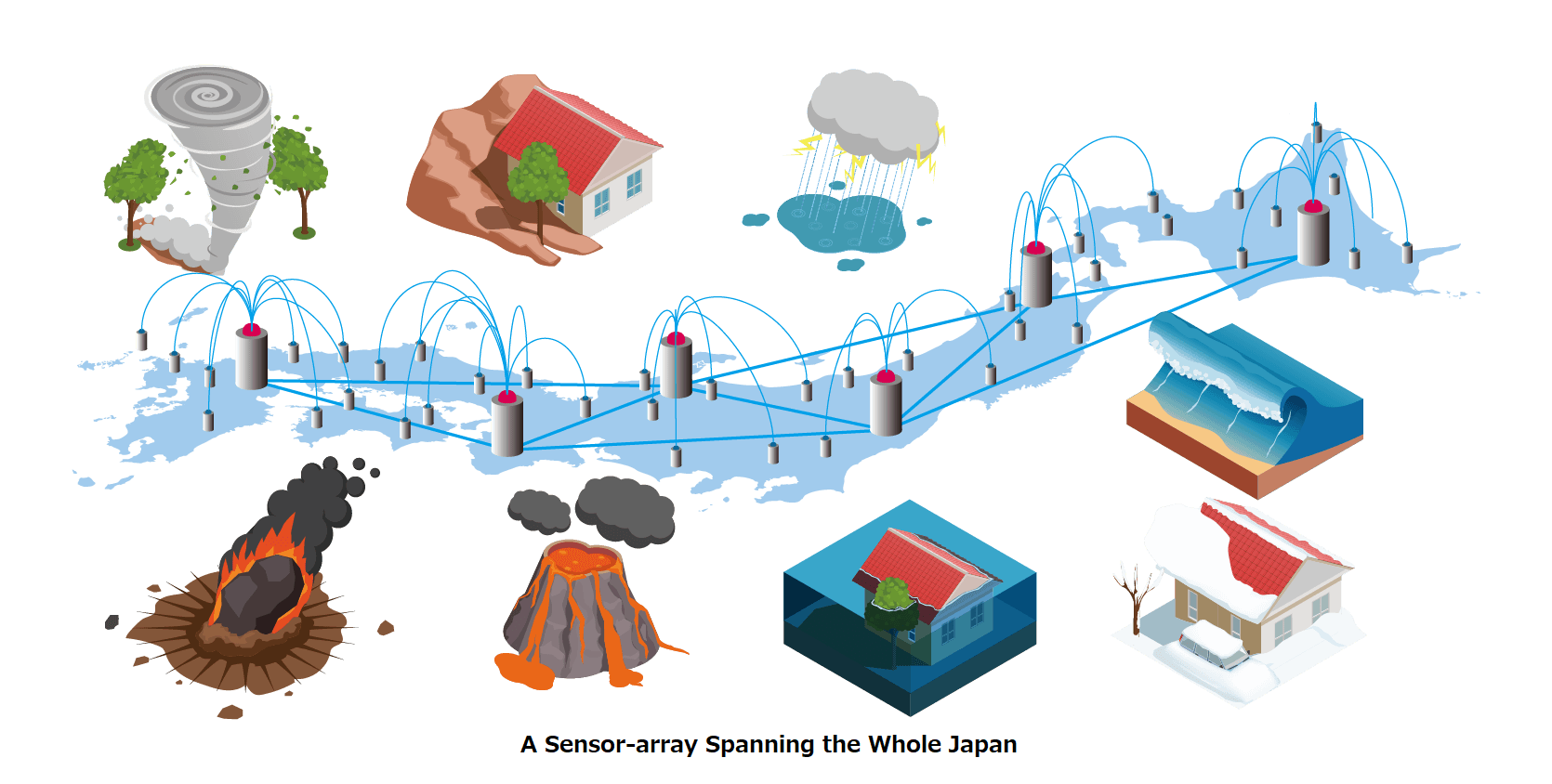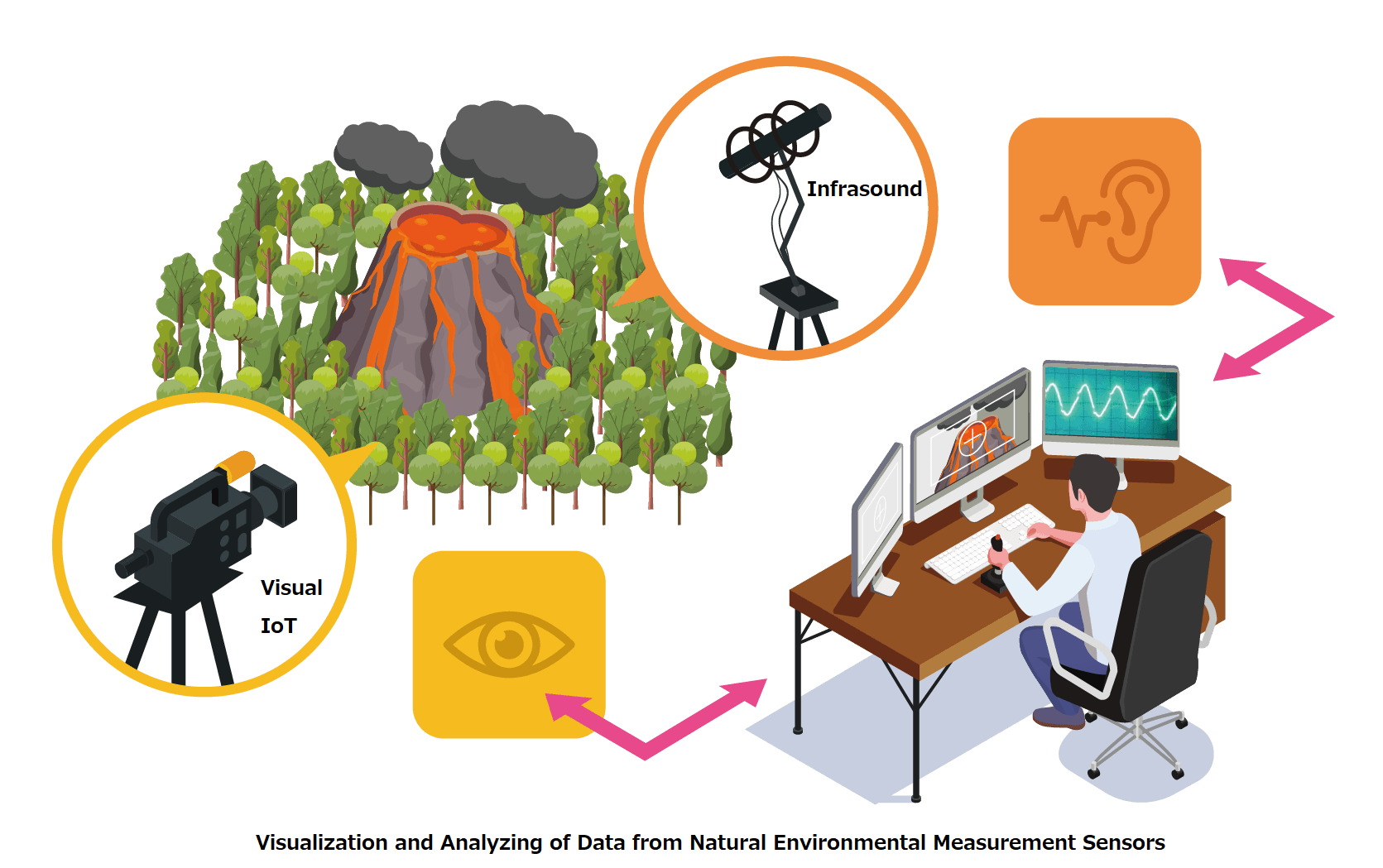 Members
Director TAKIZAWA
Kenichi
Senior Researcher
OWADA Yasunori
Researcher
TEMMA Katsuhiro
BABOU Cheikh Saliou Mbacke
Research Engineer OIKAWA Hisao